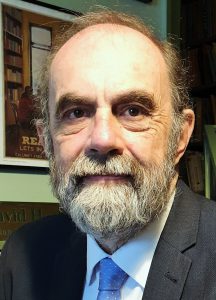 Rt Hon David Heath CBE
Lay NED and Chair
Appointed: March 2021
David has served in a variety of roles in government, at both national and local level, and as a member of a number of regulatory boards. A qualified optician, he was for eighteen years a member of parliament, and served in government as Deputy Leader of the House of Commons and as Minister of State at DEFRA. In opposition, he worked principally in the fields of home affairs and criminal justice, shadowing the Lord Chancellor and serving on the select committee on Justice. Prior to joining parliament, he had been leader of a major county council, chair of a police authority, and a member of the audit commission. After standing down as a minister, he was asked to act in ambassadorial roles as the Prime Minister's Trade Envoy to Nigeria and to Angola.
Since retiring from parliament, David has taken on a number of non-executive roles, including the Consumer Council for Water, the Institute and Faculty of Actuaries, and an NHS Clinical Commissioning Group. He has recently stood down after six years as a board member, and latterly Senior Independent Director, of the Solicitors Regulation Authority. Whilst on the SRA he also chaired the Equality, Diversity and Inclusion committee, and was directly involved in the rewriting of the SRA handbook and the move towards the new SQE qualification.
David brings to his present role long experience as a chair and as a member of policy and regulatory boards, a keen interest and involvement in professional regulation, and in particular the legal profession, high standards in governance and regulation, and familiarity with the processes of government at all levels. In 1989 he was appointed CBE, and is a member of the Privy Council.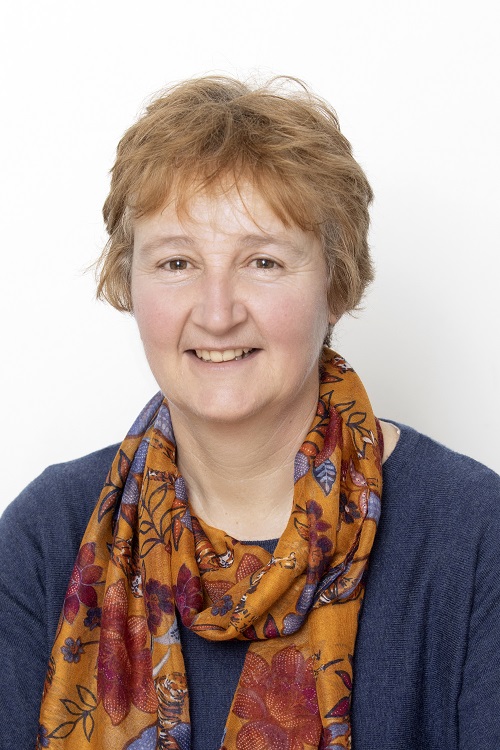 Stephanie McIntosh
Lay NED and Vice Chair
Appointed: December 2018
Stephanie has many years of senior leadership experience in local government and non-governmental public bodies in sport and justice. In those roles she has had responsibility for strategic direction, corporate governance, finance and risk management. She sits on committees with remits to promote high professional standards and promulgate learning, and to provide independent scrutiny and quality assurance. She has significant experience in selection, training and accreditation of professional roles.
Stephanie completed her MBA part time whilst working full time and some 17 years later studied full time whilst working part time to attain an academic solicitor qualification. She decided not to go into legal practice but remained within the criminal justice sector.
Stephanie has been appointed by the Secretary of State for Justice as a Parole Board member and is an independent selection panellist for the Judicial Appointments Commission.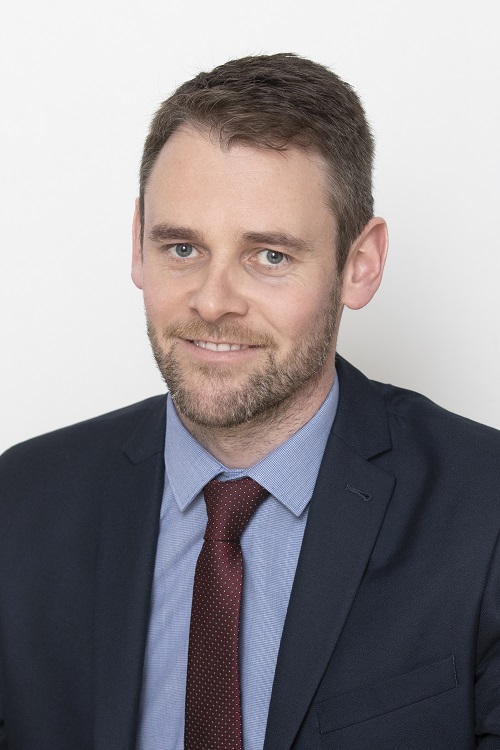 Paul McCarthy
Non-Lay NED
Appointed: January 2019
Having first worked in costs in late 2000, Paul then completed a law degree at The University of Sheffield before returning to costs and qualifying as a Costs Lawyer. He is also a qualified Legal Project Practitioner.
Paul spent ten years working for independent firms of Costs Lawyers before joining Horwich Farrelly in 2013. He spent four years there, putting in place and leading their Costs Budgeting and Costs Recovery Teams before joining CFG Law as a Partner and Head of Costs in September 2017. As well as leading its Costs Teams, his wider responsibilities at CFG Law include the strategic development of the firm.
Paul returned to Horwich Farrelly in August 2020 to lead the costs department through its transformation to ensure it continues to meet the needs of their clients and colleagues in an ever changing landscape.
Paul believes that the future for Costs Lawyers is bright albeit very different to the traditional role they have held.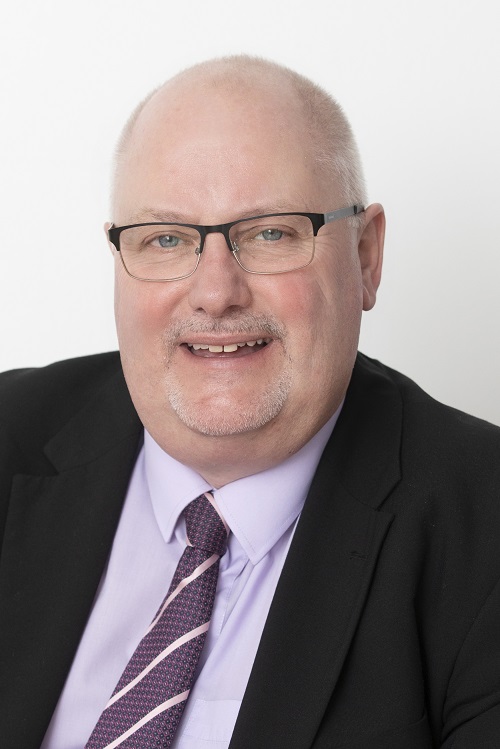 Andrew Harvey
Lay NED
Appointed: January 2020
Andrew's professional experience is in governance, marketing and change management across a range of public, not-for-profit and private sector organisations. He holds a range of non-executive roles and has a particular specialism in governance for professional, membership and regulatory bodies.
He is Chair of the Professional Conduct Committee at the General Osteopathic Council, a chair of Fitness to Practise panels at the Nursing and Midwifery Council, Deputy Chair of the Investigating Committee of the General Pharmaceutical Council and a member of the Legal Practitioners Disciplinary Tribunal in Ireland. He is also a non-executive director and Chair of the Audit and Risk Committee at Registers of Scotland (the Scottish Government land and legal documents registry) and an independent member of the Civil Nuclear Police Authority.
Andrew is an independent selection panellist, and panel chair, for the Judicial Appointments Commission and, in his earlier career, worked in leadership roles in a number of law firms, including ten years as Head of Marketing at Eversheds.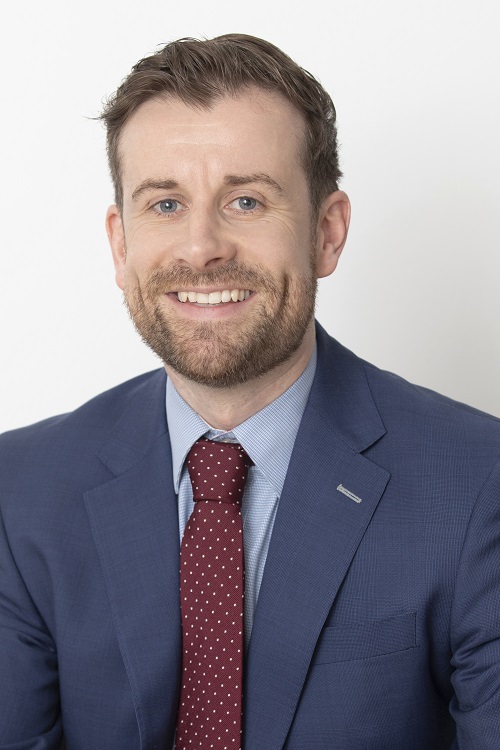 Andrew McAulay
Non-Lay NED
Appointed: January 2020
Andrew is a qualified Costs Lawyer and mediator. He is the leader of the costs and litigation funding team at Clarion. Andrew created the team in 2011 and has successfully grown it to be a nationally recognised service. The team now consists of 25 people and acts for 200 law firms across the UK. It is the biggest in-house legal costs team, with an external offering in the UK.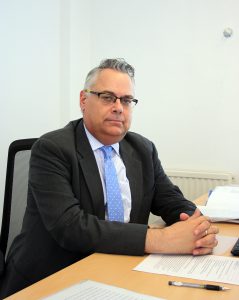 Professor Carl Stychin
Independent Education Adviser
Appointed: December 2020
Carl Stychin is Director of the Institute of Advanced Legal Studies and Professor of Law, in the School of Advanced Study, University of London. Professor Stychin is a graduate of the University of Alberta (BA, 1985), University of Toronto (JD, 1988), and Columbia Law School in the City of New York (LLM, 1992). He served as Law Clerk to Chief Justice Brian Dickson, Supreme Court of Canada (1989-1990). Professor Stychin began his academic career at Keele University in 1992, and moved to a Professorship at the University of Reading in 1998. While at Reading, he held various management roles: Head of the School of Law, Dean of the Faculty of Economic and Social Sciences, and Pro-Vice-Chancellor (Enterprise). He was awarded the degree of Doctor of Laws by the University in 2009 on the basis of his publication record. Professor Stychin served as Dean of The City Law School, City, University of London, between 2012 and 2018. He was elected a Fellow of the Academy of Social Sciences in 2014. Professor Stychin has wide experience in regulatory matters. He is currently a non-registrant member of the General Chiropractic Council, and an Education Visitor for the General Dental Council and the General Optical Council.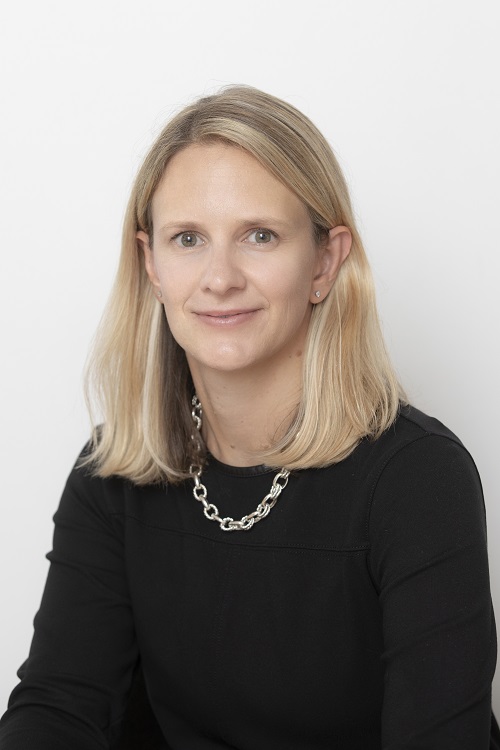 Kate Wellington
CEO
Appointed: June 2019
Kate is a qualified solicitor in the UK and Australia. She began her legal career in the public sector before transitioning to private practice at Linklaters LLP in London, specialising in commercial litigation, arbitration and regulatory investigations. In 2013, Kate moved in-house to work for Which? (the UK's largest consumer association) where she held various senior roles including Lead Lawyer for Policy and Communications and Head of Legal Operations.
In addition to operational and management experience, Kate's specialist areas include consumer rights, ADR, regulatory policy and the development of professional standards. Kate has served on numerous advisory committees and steering groups throughout her career, both at the UK and EU level.
Kate held a public appointment to the Civil Procedure Rule Committee from 2013 to 2018 and is currently an independent member of the Chartered Insurance Institute's Professional Standards Committee and the Ombudsman Association's Validation Committee. Kate holds undergraduate degrees in law (LLB) and economics (BEc), as well as a postgraduate degree in civil law (BCL) from the University of Oxford.
Register of interests
Board members declare their external interests throughout the year, so that the CLSB can identify and manage any real, perceived or potential conflicts of interest. A consolidated board member register of interests is published annually.